Our services below are by no means an all inclusive list as to what our team can do for your research. If you do not see what you are looking for here, please feel free to contact us.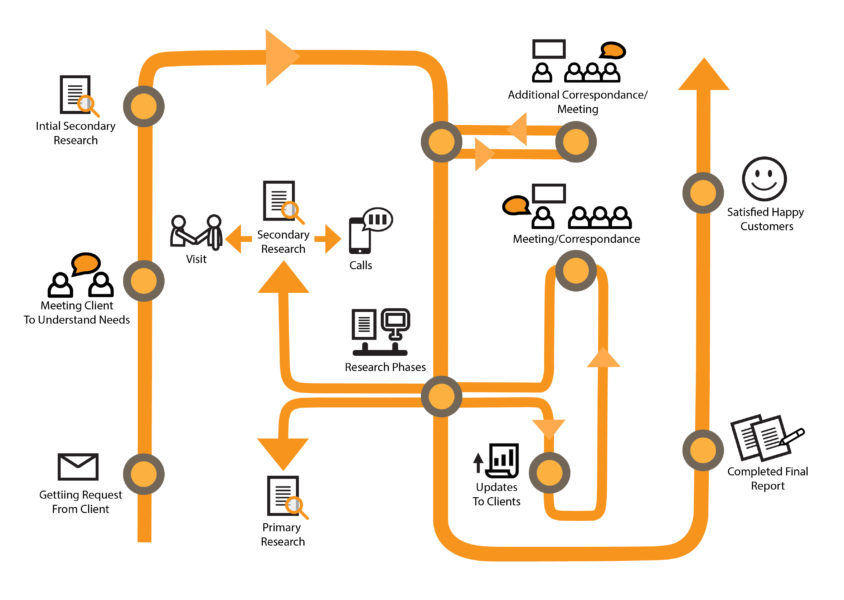 Getting request from the client (Consultation)
Initial meeting to understand the clients' needs
Initial secondary research and internal meetings to confirm what we can offer
Clear and transparent deliverables and quotations
Revisions and confirmations…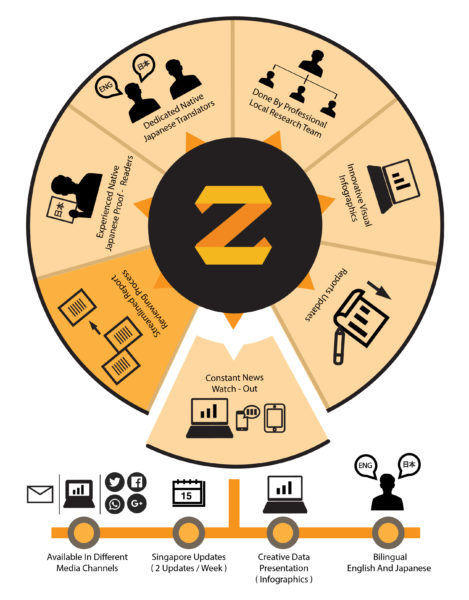 Monitoring the news and writing the reports by our local research team
Making the data more visual via infographics
Translation and proofreading from Native Japanese speakers…
Up-to-date information on Singapore's local news
Updated twice a week in both English and Japanese language
Our reports promise to deliver high quality and most up-to-date marketing information in a reader-friendly way, as the reports are carefully formatted into different sections with summary subtitles, and most importantly, well-planned infographics.
We are here to assist you.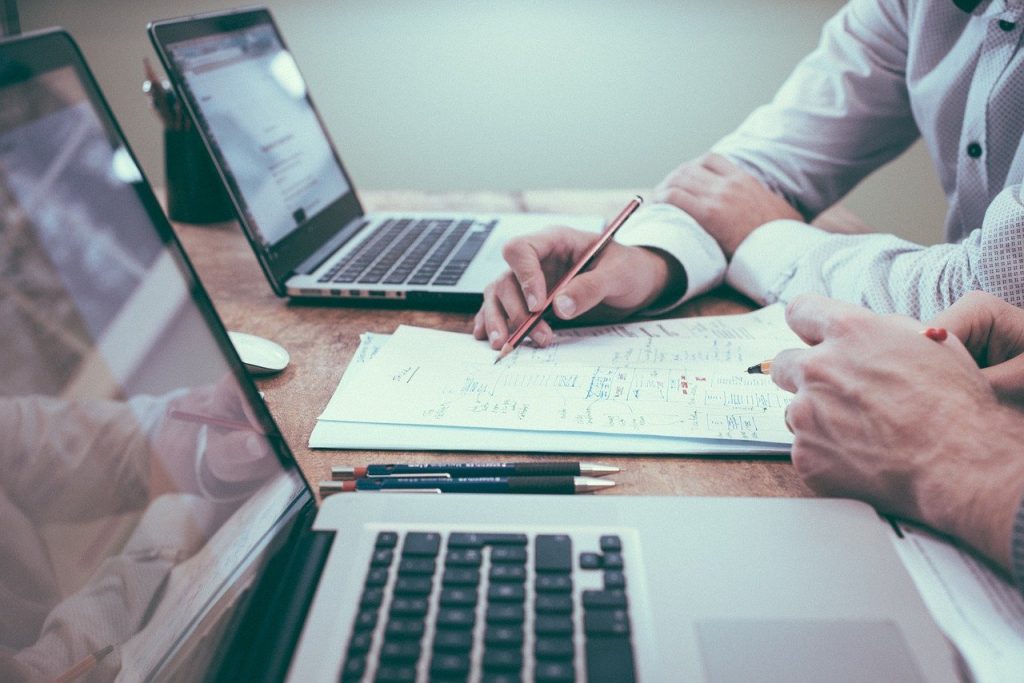 Our client's success and progress is top priority. Hence, we want the our client's business to grow, in order to help them, we deliver!
Are you a small startup or a company that wants to venture into a different sector? Zebelle is here to open that door of opportunity for you.